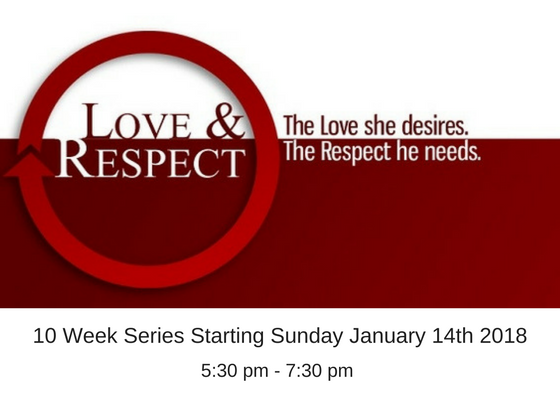 Love and Respect Marriage Conference
January 14th - March 18th, 2018
Dr. Emerson Eggerichs and his wife Sarah have been teaching on Love and Respect for 19 years! We will use their video conference over the course of 10 weeks, breaking it down in bite size portions.
The conference includes weekly video teaching (30-50 mins), a conference workbook for each couple, a safe home environment with other couples to listen and share stories and struggles, and a simple meal (probably order pizza).
The conference covers three main insights that have revolutionized thousands of marriages.
Insight #1
You will discover a simple truth hidden in plain sight that explains why your spouse negatively reacts to you, and how it differs from why you negatively react to your spouse! Typically, you both see the other as childish when negatively reacting because you wouldn't react that way! What is that simple truth?
Insight #2
The key to motivating your spouse is meeting your spouse's deepest felt need during conflict, which differs from your deepest felt need during conflict! Commonly, you both overlook the other's felt need during conflict because you feel the other ought not to feel that way! What is that deepest need?
Insight #3
In all marriages there are seasons in which one spouse is less responsive to the other for any number of reasons. What can motivate you during that season when your spouse is not motivating you?
PLEASE NOTE: due to space limitations we are unable to provide child care. Infants and babies 1 year old and younger are welcome.